Eyeglasses cases can find a second life by using them in creative new ways. This is a guide about reusing an eyeglasses case.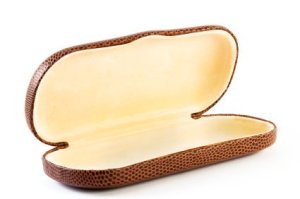 We always have a lot of empty eyeglass cases around. I use them to carry my scissors, toe nail clippers, tweezers, etc. in my purse. I carry lipstick and other small items when traveling; like buttons, thread and needle just in case. I also carry pens in them as well.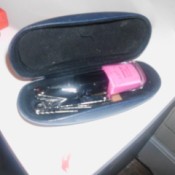 I posted a similar idea in 2007, click the link to see what items I keep in my glasses case. It's a super idea.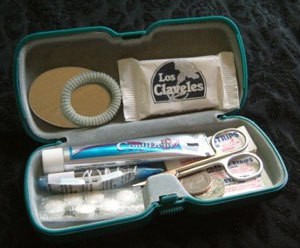 A case that is no longer needed for a pair of glasses makes a good sewing kit to carry in your purse. It will hold everything you need for a quick mend.